Plumbing + Heating Experts Serving Utah Since 1933
Thornton Plumbing and Heating Inc. was established as a plumbing and heating company in 1933. As one of the oldest plumbing companies in Utah, we started installing hydronic heating systems when the old style cast iron radiators were the most common type of heating system around. In the 1940s and 50s we started installing radiant floor systems with welded steel piping under the concrete slab. In the late 1980s (when radiant floor heating made a comeback) we were at the forefront of the radiant revolution! We've adapted our services with the changing technologies to ensure our customers are always receiving the most modern, convenient, and energy-efficient hydronic systems, from radiant floor heat to snowmelt systems.
Over the years, customers have come to expect our prompt and friendly service, straight talk without the sales pitch, and genuine care and compassion as we work to resolve your heating and plumbing concerns. We don't just want to be "any old service company;" we want to be exceptional at installing and maintaining radiant heat and snowmelt systems, boilers, and plumbing systems. Contact us today.
Photo:  Calvin Charles Thornton's family photo circa 1970s.
Our Rich History
Thornton Plumbing and Heating was established as a plumbing and heating company in 1933 in the midst of the Great Depression. Charles W Thornton and Grace G Thornton together declared that "Progress and Success come only if you make it happen!"
Thornton Plumbing and Heating started out with one panel truck to get Charles and his tools to and from work. The suppliers sought Charles and Grace's business. It was known in the industry that Charles, work was good and many expressed to the community that Charles was an honest man. By 1959, Calvin Charles Thornton took over the business.
Calvin maintained his fathers, standards for accuracy and honesty and was well respected in the community. His integrity and character were top notch. Calvin was known as being a man who was willing and eager to serve others. He had high expectations for his employees and required only the best from them.
In 1997 Clay Thornton (Calvin's son) and Ken Barney took over the company. Together they grew Thornton Plumbing and Heating into an industry leader not only in Utah but nationwide. They have both been on the cutting edge of progress in the Radiant specialties.
In October of 2017 Ken Barney and Ellen Thornton Barney took over Thornton Plumbing and Heating together. Our children have all worked for our company. They are the 4th generation of this great legacy started by a man with a vision and the posterity to carry on that vision.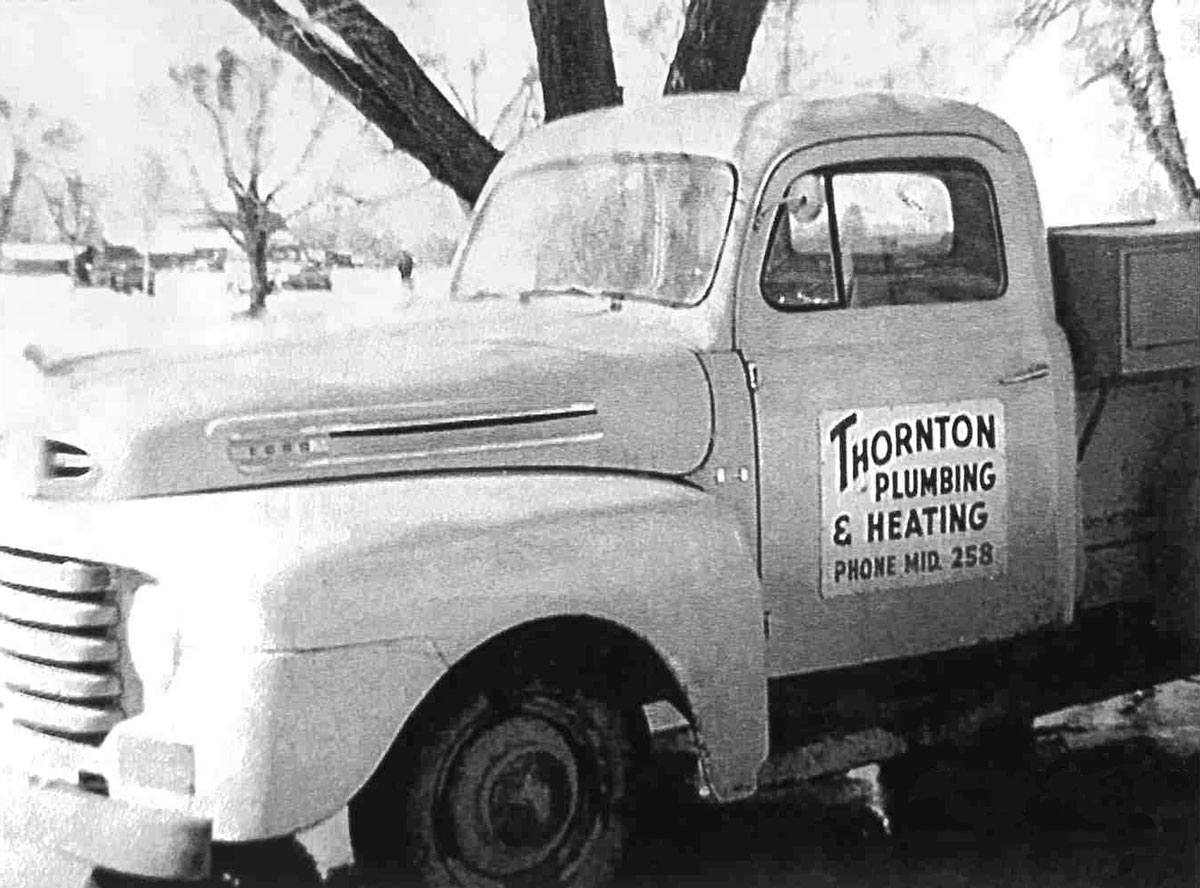 YellowJacketFan91
July 3, 2022.
Prompt and professional service every time I've used them.
Les Conner
June 27, 2022.
A note to relay the excellent job Jordan Walker did repairing a leak on the water pipes in my condo. He also noticed an issue with my water heater and repaired a critical vent. This was an after-hours call, Jordan responded promptly, diagnosed the problem and was able to fix the leak quickly and expertly. His manner was friendly, skillful and informative. Thank you, Jordan, and thank you Thornton Plumbing and Heating. Lance Paulson
Danielle Nielson
May 27, 2022.
Jordan was very helpful in solving our plumbing issues. He was kind and professional! I would highly recommend him.
lilia peraza
May 13, 2022.
Los recomiendo 100% yo como madre soltera me dieron la confianza por su honestidad y buen precio y muy amables GRACIAS Jordan Walker
Jane Allen
February 21, 2022.
No heat this morning, they managed to fix it before in noon!
Ken Mathis
February 4, 2022.
We used them to repair a shower steam generator. Jordan Walker was outstanding. He diagnosed the problem and had it repaired on the spot in no time. I will definitely use this company and request Jordan for all my plumbing work.
John Werner
November 16, 2021.
Worked in the building trades or 40+ years. Some new construction, mainly residental renovation. I "collect" good subcontractors. There are a lot of less desirable contractors now. Clear, concise & know how to perform. I now recommend them to friends & family.
Prompt, Respectful Plumbing + Heating Services
Our entire team knows how important it is to go above and beyond for our customers. We value respect, honesty, and responsiveness. We will always respect you and your space by keeping noise and traffic to a minimum and never leaving a mess. If an unexpected issue arises during our installation or service, we'll let you know promptly so you're aware of any added cost and can decide how you'd like us to proceed. We're never deceptive about our pricing, and we are always happy to speak transparently about the budget or timeline for your project.
24/7 Emergency Plumbing Services in Utah
When you need help quickly, Thornton Plumbing and Heating's team will get the job done. We offer 24/7 emergency plumbing services to get your system back up and running quickly – without a burst pipe or clogged drain causing permanent damage. But even when we're performing an emergency job, we never cut corners; your heating or plumbing system will always be installed and repaired with skillful care.
Warm your home or commercial building from the ground up with energy-efficient radiant floor heating!
Sick of shoveling or plowing? Keep your walkways clear all winter long with a custom snowmelt system.
Thornton Plumbing + Heating is proud to offer boiler replacement and repair services throughout Utah.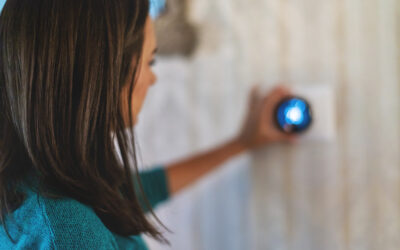 Radiant floor heating has become an increasingly popular heating solution for homes in Utah. This type of heating system uses a series of pipes or electric heating elements installed beneath the floor to distribute heat evenly throughout a room. Unlike forced-air systems that blow hot air, radiant floor heating provides a gentle, steady heat that emanates from the floor, creating a warm and comfortable environment.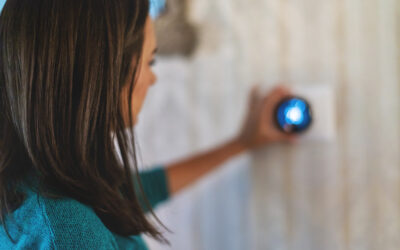 Regardless of whether your home uses forced air or radiant heat, a smart thermostat will make your system as energy efficient and convenient as possible. Imagine your home always being at that just-right temperature without you having to lift a finger! These days, you...